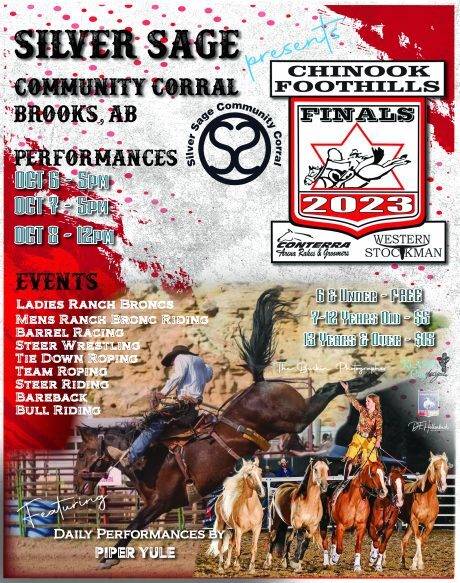 Finals 2023 Dates, Oct 6-8, 2023, Silver Sage Community Corral, Brooks, AB
When purchasing a membership, you will be sold 1 book of 5 tickets to sell on the the Conterra Arena Groomer, this total is $50 per person or 2 books of 5 tickets for a total of $100 per family .  Once the 5 or 10 tickets are sold, please return to the office.
We Welcome Conterra Arena Groomers on board as a Major Sponsor.  Members, please remember to get your raffle tickets at the next function.  They can be purchased directly from the office as well.  Don't miss out on this opportunity to have a chance to win this amazing arena rake!


www.conterraindustries.com     1-877-947-2882
The  Objectives of the Society are:  To organize rodeo contestants, contractors and committees for their mutual benefit and protection.  To promote the sport of rodeo in all its avenues.